Dr. Jumnah Thanapathy, M.D., FACOG
Dr. Jumnah Thanapathy, M.D., FACOG is a highly-respected board-certified OB-GYN specializing in both clinical and cosmetic gynecological procedures, and anti-aging treatments for both sexes.
Dr. Thanapathy completed her medical training at Stanford University School of Medicine, is a fellow of the American College of Obstetricians and Gynecologists.
Dr. Thanapathy is committed to staying on the forefront of modern gynecological procedures to provide the best possible techniques for her patients in the Bay area. Her office in Gilroy, California offers a staggering array of advanced medical and cosmetic treatments, most of which Dr. Thanapathy performs herself. With over 25 years of experience providing clinical care for her patients in Santa Clara County, CA, the skilled surgeon and mother of two has won numerous patient choice awards for her outstanding service and bedside manner. In her free time, she enjoys gardening, cooking, and music.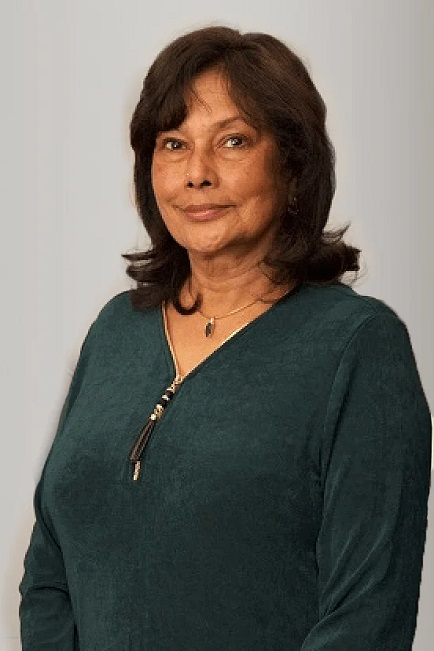 King Edward Vii College of Medicine, Medical School — 1975
Stanford Health Care-Sponsored Stanford University Residency, Obstetrics and Gynecology, 1980-1982
National University of Singapore FOM
American Board of Obstetrics and Gynecology (Certified in Obstetrics & Gynecology)
CA State Medical License (Active through 2023)
I was initially reluctant to try PRP treatment but was convinced after I visited Dr Thanapathy's clinic. The dark spots on my face has faded and I no longer looked aged and tired. Dr Thanapathy is very down to earth and will recommend the right treatment for you. I would highly recommend anyone visiting San Francisco or San Jose to make an appointment at the South County Med Spa and spoil yourself with a PRP treatment.
Dr Thanapathy is the most professional and accomplished medical professional. She has delivered both my children (c sec) due to complication and my scar is small and neat and my recovery was fast and seamless under her care. She is a top-class surgeon who made me feel comfortable and safe. She is a no-nonsense doctor; however, she is also sensitive to a woman's needs and concerns when required. Her priority is a healthy mom and healthy baby at any cost. I highly recommend her! I am forever in her debt for delivering my children.
"Knowledgeable, caring, straightforward, understanding. I would and have recommended her multiple times. She delivered both my children and was very attentive and helpful. Very open to questions. Definitely my favorite doctor!"
Dr. Thanapathy is an exceptional doctor. She is all about excellent patient care. No nonsense, all business, very professional. Love her!