Med Spa & Wellness
Services
Jumnah Thanapathy, MD, F.A.C.O.G. of South County Med Spa & Wellness Center works hard to give all of her Bay Area patients the body, face and optimal wellness that they've always wanted.
Fat Grafting Face and Hands
Restore Youthful Volume: Experience Fat Grafting for Your Face and Hands
Welcome to South County Med Spa and Wellness, where we offer an advanced solution to enhance your facial and hand aesthetics through the innovative technique of Fat Grafting. Over the past few years, this procedure has seen significant advancements, revolutionizing facelifting by restoring volume using the patient's own fat. Whether you have a naturally thin face or wish to improve the contour of your hands, Fat Grafting Face and Hands can provide remarkable results that defy aging.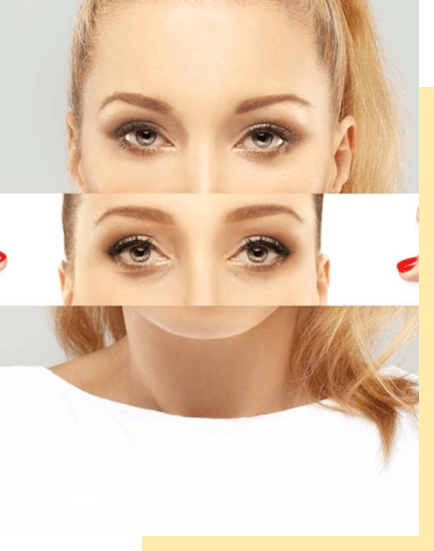 Natural Volume Restoration: Using your body's own fat ensures a more natural and harmonious look.
Versatility: Treat various facial areas, including the tear trough, smile grooves, lips, and temples.
Long-lasting Results: The transplanted fat has a higher chance of permanence, providing enduring outcomes.
Minimally Invasive: Fat is placed with fine cannulas and the recovery is smoother.
Are You a Suitable Candidate?
Fat Grafting Face and Hands is an excellent option for those with thin faces lacking fullness in cheekbones and chins. Additionally, if you desire facial rejuvenation without traditional implants or fillers, this procedure might be right for you. Candidates often seek to address signs of aging, restore volume, and achieve a more youthful appearance.
The Procedure: Step-by-Step
Anesthesia: The procedure is performed under local anesthesia and sedation.
Harvesting Fat: Using specialized liposuction, we extract fat from the chosen area of your body.
Fat Preparation: The harvested fat is carefully washed and processed to ensure optimal results.
Precise Injection: Our skilled professionals reinject the purified fat into targeted facial regions.
Recovery: Following the procedure, expect minimal discomfort and swelling, which will subside over time.
What to Expect Post-Procedure
Swelling and Bruising: Expect some swelling and bruising, which can be managed with cool compresses.
Gradual Results: As some fat may get absorbed, initial overcorrection ensures lasting outcomes.
Enhanced Skin Quality: Patients often notice improved skin texture in treated areas.
Minimal Downtime: Many individuals can return to work within 1 to 2 days after the procedure.
Why Choose South County Med Spa and Wellness?
Expert Team:Our experienced professionals specialize in fat grafting and aesthetic procedures.
Personalized Approach: We tailor the treatment to meet your unique needs and desired outcomes.
Exceptional Results: Our track record of successful fat grafting procedures speaks for itself.
Contact Us for a Consultation
If you'd like to rejuvenate your face and hands using fat grafting, please contact us for a customized consultation. Our experts will walk you through the procedure, answer your concerns, and create a treatment plan to help you attain the youthful, radiant appearance you seek. Experience the transformative benefits of Fat Grafting Face and Hands at South County Med Spa and Wellness, where we are dedicated to helping you look and feel your best.
Call Santa Clara County Cosmetic and Aesthetics Specialist, Jumnah Thanapathy, M.D. of South County Med Spa & Wellness Center at (408) 325-6117 to schedule a consultation today!
Jumnah Thanapathy, M.D. provides state of the art Cosmetic and Aesthetic treatments in Santa Clara and the communities of: Alviso, Campbell, Cupertino, Gilroy, Los Altos, Los Gatos, Milpitas, Morgan Hill, Mount Hamilton, Mountain View, Palo Alto, Redwood Estates, San Jose, San Martin, Santa Clara, Saratoga, Stanford and Sunnyvale California.
I was initially reluctant to try PRP treatment but was convinced after I visited Dr Thanapathy's clinic. The dark spots on my face has faded and I no longer looked aged and tired. Dr Thanapathy is very down to earth and will recommend the right treatment for you. I would highly recommend anyone visiting San Francisco or San Jose to make an appointment at the South County Med Spa and spoil yourself with a PRP treatment.
Dr Thanapathy is the most professional and accomplished medical professional. She has delivered both my children (c sec) due to complication and my scar is small and neat and my recovery was fast and seamless under her care. She is a top-class surgeon who made me feel comfortable and safe. She is a no-nonsense doctor; however, she is also sensitive to a woman's needs and concerns when required. Her priority is a healthy mom and healthy baby at any cost. I highly recommend her! I am forever in her debt for delivering my children.
"Knowledgeable, caring, straightforward, understanding. I would and have recommended her multiple times. She delivered both my children and was very attentive and helpful. Very open to questions. Definitely my favorite doctor!"
Dr. Thanapathy is an exceptional doctor. She is all about excellent patient care. No nonsense, all business, very professional. Love her!