Med Spa & Wellness
Services
Santa Clara County PRP Specialist, Jumnah Thanapathy, M.D., is an expert in prp or platelet rich plasma injections and gives her patients incredible results using this safe, non-invasive and natural procedure.
Welcome to South County Med Spa & Wellness Center! We're excited to provide a wide range of services to help treat different health issues. With extensive experience, we're here to help you find the right solutions for your needs.
We believe in making personalized plans for every patient because everyone has a special story and requirements. Your health matters to us, and we're dedicated to finding the best ways to help you feel better.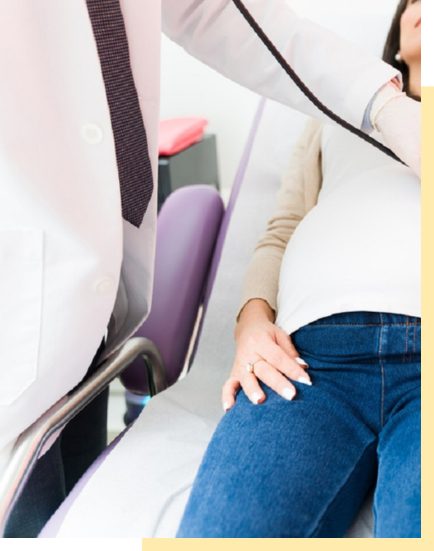 Services we provide include
Ultrasound
Birth Control
Well Woman Exams
Ovarian Cysts
Fibroids
Hormone Replacement Therapy
PMS
Pelvic Pain
Are you excitedly awaiting the arrival of your loved ones and curious to catch an early glimpse of them? Witnessing your baby is an indescribable joy, made even more extraordinary with the advancements of today's cutting-edge technology. Our ultrasound machine allows you to see your little one with immense clarity.
Here at South County Med Spa & Wellness Center, we're delighted to offer ultrasound services that not only let you see your baby but also provide the option to discover their gender sooner than traditional 2D ultrasounds allow.
Capture your baby in the womb and create a lasting memory of those moments when you first lay eyes on your precious baby.
Well, many people are sexually active but want to avoid pregnancy, if you are among them, don't worry! South County Med Spa & Wellness Center along with its team has come up with a variety of options to control birth according to your personalized needs. To know more book an appointment today.
Precaution is always better than cure so is women's health. Routine well-women exams can prevent serious problems. South County Med Spa & Wellness Center takes utmost care and offers quality during each well-women exam. Place your trust in us and let go of your worries.
As we age, the likelihood of experiencing ovarian cysts increases. Searching for a solution?
Discover the exceptional services at South County Med Spa & Wellness Center. Our world-class treatments are designed to minimize complications and provide a nurturing environment, ensuring our patients receive care that feels just like being at home.
Experiencing pelvic discomfort or heavy menstrual bleeding? Fibroids could be the underlying cause. Ignoring them may result in escalating complications and persistent symptoms.
Don't wait any longer – secure your appointment today and connect with our skilled medical professionals. At South County Med Spa & Wellness Center, our expert team is committed to addressing your concerns. Let us guide you towards a solution that ensures your well-being.
Hormone Replacement Therapy
Disrupted hormone levels can significantly affect your vitality and general well-being. If you're seeking relief from fatigue, weight gain, vaginal dryness, and other menopause-related symptoms, there's good news awaiting you at South County Med Spa & Wellness Center a team of skilled professionals is dedicated to providing effective solutions. Hormone replacement therapy is one of the avenues we specialize in, helping you alleviate the discomfort brought about by hormonal imbalances. Reach out to us to set up an appointment with South County Med Spa & Wellness Center, either by phone or online, and take a step toward regaining your quality of life.
Experience relief from PMS symptoms at South County Med Spa & Wellness Center. Our expert team offers personalized treatments to ease discomfort, mood swings, and bloating, helping you regain control over your health. With a range of effective therapies, we tailor solutions to your unique needs, ensuring a more balanced and comfortable life. Say goodbye to PMS's grip – schedule an appointment with us today for a brighter, symptom-free tomorrow.
Neglecting pain could lead to significant gynecological issues. Don't delay – secure your appointment now for a thorough checkup. At South County Med Spa & Wellness Center, our dedicated team is here to assist in identifying the root cause of your discomfort. With our comprehensive services, we're committed to providing the care you need. Take action today for a healthier tomorrow.
I was initially reluctant to try PRP treatment but was convinced after I visited Dr Thanapathy's clinic. The dark spots on my face has faded and I no longer looked aged and tired. Dr Thanapathy is very down to earth and will recommend the right treatment for you. I would highly recommend anyone visiting San Francisco or San Jose to make an appointment at the South County Med Spa and spoil yourself with a PRP treatment.
Dr Thanapathy is the most professional and accomplished medical professional. She has delivered both my children (c sec) due to complication and my scar is small and neat and my recovery was fast and seamless under her care. She is a top-class surgeon who made me feel comfortable and safe. She is a no-nonsense doctor; however, she is also sensitive to a woman's needs and concerns when required. Her priority is a healthy mom and healthy baby at any cost. I highly recommend her! I am forever in her debt for delivering my children.
"Knowledgeable, caring, straightforward, understanding. I would and have recommended her multiple times. She delivered both my children and was very attentive and helpful. Very open to questions. Definitely my favorite doctor!"
Dr. Thanapathy is an exceptional doctor. She is all about excellent patient care. No nonsense, all business, very professional. Love her!