Med Spa & Wellness
Services
Jumnah Thanapathy, MD, F.A.C.O.G. of South County Med Spa & Wellness Center works hard to give all of her Bay Area patients the body, face and optimal wellness that they've always wanted.
At South County Med Spa & Wellness Center, we understand that reproductive health is deeply personal, and the decision to use birth control is a significant one. Our Birth Control Services are designed to provide you with comprehensive options that align with your lifestyle, values, and individual needs.
Our Approach:
Navigating birth control can be a complex journey, but you don't have to do it alone. Our compassionate healthcare providers are here to guide you through the process, discussing various contraceptive methods, their benefits, and potential side effects. We believe in informed decision-making, so you can confidently select the birth control method that suits your preferences and goals.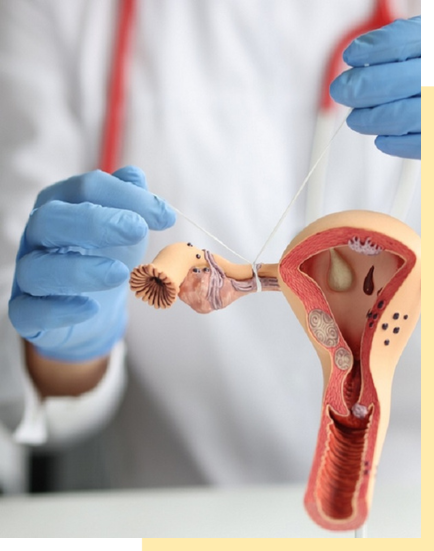 Hormonal Birth Control: From birth control pills to patches we provide a range of hormone-based methods to suit different preferences.
Barrier Methods: Learn about and access barrier methods such as condoms, diaphragms, and cervical caps – effective options that offer protection against unwanted pregnancies and certain sexually transmitted infections (STIs).
Long-Acting Reversible Contraceptives (LARCs): Discover the convenience of LARCs like intrauterine devices (IUDs) and contraceptive implants. These methods provide extended protection without requiring daily attention.
At South County Med Spa & Wellness Center, your health is our priority. Our team is committed to offering a safe, respectful, and confidential environment for discussing your birth control needs. We're dedicated to helping you make informed choices that align with your values and health objectives.
Schedule Your Appointment
Schedule a consultation with our expert team today to explore the birth control options available to you. At South County Med Spa & Wellness Center, we're here to support you on your journey toward responsible and personalized birth control.
Your choices matter. Take control of your reproductive health with the guidance and care of South County Med Spa & Wellness Center. Contact us today to start a conversation about your birth control options.
I was initially reluctant to try PRP treatment but was convinced after I visited Dr Thanapathy's clinic. The dark spots on my face has faded and I no longer looked aged and tired. Dr Thanapathy is very down to earth and will recommend the right treatment for you. I would highly recommend anyone visiting San Francisco or San Jose to make an appointment at the South County Med Spa and spoil yourself with a PRP treatment.
Dr Thanapathy is the most professional and accomplished medical professional. She has delivered both my children (c sec) due to complication and my scar is small and neat and my recovery was fast and seamless under her care. She is a top-class surgeon who made me feel comfortable and safe. She is a no-nonsense doctor; however, she is also sensitive to a woman's needs and concerns when required. Her priority is a healthy mom and healthy baby at any cost. I highly recommend her! I am forever in her debt for delivering my children.
"Knowledgeable, caring, straightforward, understanding. I would and have recommended her multiple times. She delivered both my children and was very attentive and helpful. Very open to questions. Definitely my favorite doctor!"
Dr. Thanapathy is an exceptional doctor. She is all about excellent patient care. No nonsense, all business, very professional. Love her!