Med Spa & Wellness
Services
Dr. Jumnah Thanapathy, M.D., FACOG is a highly-respected board-certified OB-GYN specializing in both clinical and cosmetic gynecological procedures, and anti-aging treatments for both sexes.
Clinical and Cosmetic
Gynecological Services
Dr. Jumnah Thanapathy, M.D. completed her medical training at Stanford University School of Medicine, is a fellow of the American College of Obstetricians and Gynecologists.
Dr. Thanapathy is committed to staying on the forefront of modern gynecological procedures to provide the best possible techniques for her patients in the Bay area. Her office in Gilroy, California offers a staggering array of advanced medical and cosmetic treatments, most of which Dr. Thanapathy performs herself. With over 25 years of experience providing clinical care for her patients in Santa Clara County, the skilled surgeon and mother of two has won numerous patient choice awards for her outstanding service and bedside manners.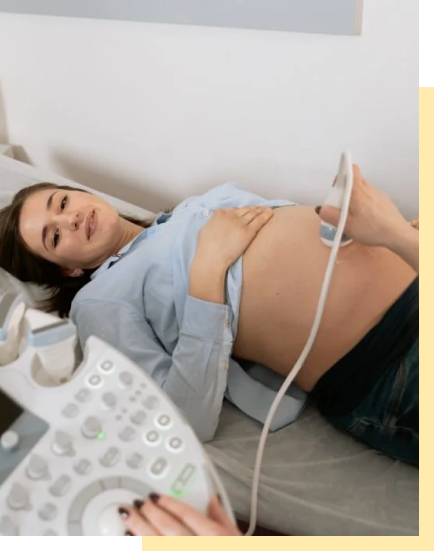 Dr. Jumnah Thanapathy, M.D. has provided high-quality gynecological care to patients in Gilroy, CA for over 25 years. She is dedicated to providing state-of-the-art OB-GYN services to women of all ages.
Clinical and Cosmetic Gynecological Services
Dr. Thanapathy and the staff of South County Med Spa & Wellness provide extensive gynecological care options for women at all stages of life, from puberty through menopause and beyond. Services include birth control, PMS support, menopause support, hysterectomy, laparoscopic surgery, abdominal surgery, in-office endometrial ablation and tubal ligations, and ultrasound.
Dr. Thanapathy and the South County Med Spa & Wellness team offer comprehensive options for menopause support and treatment. The practice specializes in modern bioidentical hormone pellet therapy, which is highly effective at treating the hormonal symptoms of menopause. Numerous cosmetic treatments are available to restore youthful appearance and function to the whole body, including the vaginal area following childbirth.
In addition to traditional tubal ligation, South County Med Spa & Wellness offers Essure® permanent birth control. The Essure procedure is the only non-surgical method of permanent birth control. During the 10-minute procedure, small inserts are placed in the fallopian tubes. Over the next 3 months, the body seals the fallopian tubes around the insert, creating a permanent barrier to prevent sperm from accessing eggs.
Abnormal Menstrual Bleeding
Dr. Thanapathy works with patients to develop an effective treatment strategy for irregular menstruation. The practice offers in-office endometrial ablation for women with problematic heavy bleeding who have finished having children. Endometrial ablation destroys the uterine lining, reducing menstrual flow, and sometimes stopping bleeding altogether.
Dr. Thanapathy provides comprehensive care before, during, and after pregnancy and childbirth. She offers many obstetric services, including prenatal care, fetal ultrasound, vaginal delivery, cesarean section, and postpartum care.
Dr Thanapathy is a pioneer in the field of regenerative cosmetic and wellness procedures and has been providing expert gynecology, cutting edge cosmetic procedures and sexual wellness for both men and women for decades.
South County Med Spa & Wellness is a leading medical practice offering cutting-edge cosmetic procedures and women's and men's healthcare services for patients in Gilroy California. The Gilroy office specializes in women's health and gynecology, along with regenerative and rejuvenating procedures for both men and women.
Patients enjoy the modern, comfortable atmosphere of a luxury med spa while benefiting from the skill and knowledge of a highly trained medical team. South County Med Spa & Wellness is one of the few remaining solo practices in Gilroy meaning both inpatient and outpatient procedures are performed by Dr. Thanapathy herself, creating a seamless medical experience for patients.
Non-surgical cosmetic procedures are also performed by talented licensed esthetician Janu Goelz, who specializes in many advanced cosmetic techniques, customized to each patient's unique goals and skincare needs. The practice takes pride in providing state-of-the-art patient care that is on time, friendly, professional, and enjoyable.
What does it mean to be Board-certified as an OB/GYN?
The American Board of Obstetrics and Gynecology (ABO+G) certifies OB/GYNs. This certification requires a medical degree from a recognized institution, completion of an accredited residency program, a current medical license, and successful completion of several rigorous exams. Once a physician is Board-certified in any specialty, they must maintain their certification by re-examination or completion of other requirements at regular intervals. This ensures that physicians make an effort to stay up to date with new medical knowledges, techniques, and technology.
What does FACOG mean?
"FACOG" stands for "Fellow of the American Congress of Obstetricians and Gynecologists." In order to earn this distinction, a doctor must first earn Board-certification and then meet additional criteria that demonstrate the doctor keeps abreast of the latest medical guidelines, treatments, and techniques in women's health care.
Dr Thanapathy has been using PRP or platelet rich plasma in her practice for decades and is an expert in innovative, regenerative, non-invasive cosmetic procedures for both men and women.
Dr Thanapthy stays on the cusp on modern cosmetic medicine and the latest in regenerative medicine technologies, She has vast knowledge in the fields of: PRP Platelet Rich Plasma, Bioidentical Hormones, Testosterone Therapy for Men, P Shot, O Shot, PRP Hair Restoration, Vaginal Rejuvenation and so much more. She always tests all treatments on herself prior to ever considering them for her valued patients. She is always on the forefront of the latest and most effective cosmetic treatments and specializes in regenerative, non-invasive treatments that really work. Due to the regenerative nature of her many cosmetic treatments many compliment each other and she can make suggestions on combinations that will make both procedures incredibly effective for some truly mind blowing results.
Dr. Thanapathy and the staff at South County Med Spa & Wellness provide extensive gynecological care options for Bay Area women at all stages of life, from puberty through menopause and beyond.
Jumnah Thanapathy, MD, F.A.C.O.G. of South County Wellness offers expert OB/GYN services for women in Gilroy, CA.
I was initially reluctant to try PRP treatment but was convinced after I visited Dr Thanapathy's clinic. The dark spots on my face has faded and I no longer looked aged and tired. Dr Thanapathy is very down to earth and will recommend the right treatment for you. I would highly recommend anyone visiting San Francisco or San Jose to make an appointment at the South County Med Spa and spoil yourself with a PRP treatment.
Dr Thanapathy is the most professional and accomplished medical professional. She has delivered both my children (c sec) due to complication and my scar is small and neat and my recovery was fast and seamless under her care. She is a top-class surgeon who made me feel comfortable and safe. She is a no-nonsense doctor; however, she is also sensitive to a woman's needs and concerns when required. Her priority is a healthy mom and healthy baby at any cost. I highly recommend her! I am forever in her debt for delivering my children.
"Knowledgeable, caring, straightforward, understanding. I would and have recommended her multiple times. She delivered both my children and was very attentive and helpful. Very open to questions. Definitely my favorite doctor!"
Dr. Thanapathy is an exceptional doctor. She is all about excellent patient care. No nonsense, all business, very professional. Love her!