Med Spa & Wellness
Services
Jumnah Thanapathy, MD, F.A.C.O.G. of South County Med Spa & Wellness Center works hard to give all of her Bay Area patients the body, face and optimal wellness that they've always wanted.
EMsculpt® High-Intensity
Electromagnetic Therapy
EMsculpt® is an in-office, non-invasive procedure to strengthen and sculpt your muscles. High intensity electromagnetic therapy causes thousands of contractions and promotes new muscle fibers to grow and current ones to become bigger.
Welcome To South County Med Spa & Wellness
Your Medical Spa in Gilroy, CA
South County Med Spa & Wellness is a leading medical practice offering cutting-edge cosmetic procedures and women's healthcare services for patients in the Bay area. The Gilroy, California office specializes in women's health and gynecology, along with regenerative and rejuvenating procedures for both men and women. Patients enjoy the modern, comfortable atmosphere of a luxury med spa while benefiting from the skill and knowledge of a highly trained medical team.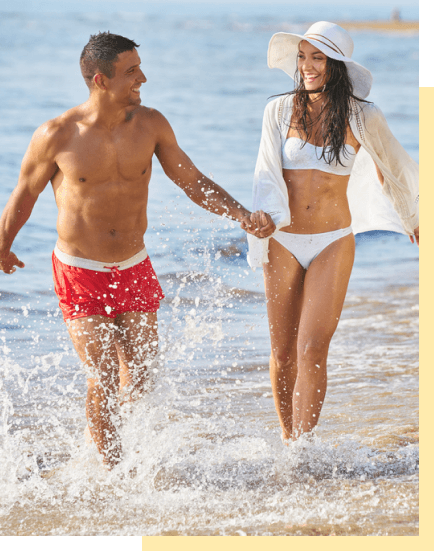 South County Med Spa & Wellness is one of the few remaining solo practices in Santa Clara County, CA, meaning both inpatient and outpatient procedures are performed by Dr. Thanapathy herself, creating a seamless medical experience for patients.
Emsculpt
Exilis Ultra
PRP / Vampire Procedures
Botox
Ultra Femme 360
Fusion Meso RF
IV Nutrient Therapy
Lip Injections
Bioidentical Hormone Therapy
Microdermabrasion
Meet Our Team
Bio
Jumnah Thanapathy, MD
Bio
Janu Goelz
Here at South County Med Spa & Wellness, we welcome new patients. We are proud to serve Gilroy, CA and the surrounding communities. Our entire staff enjoys helping new patients. We always carry the latest pieces of technology to ensure that your recovery is as fast as possible. We also are always staying up to date with the latest procedures so that you are safe from start to finish. We want you to feel happy with your appearance. Prior to any procedure, our friendly and educated staff will sit down with you and discuss your goals. We will work with you to ensure that we are able to meet them. We love exceeding the expectations of our patients.
For more information on the O-Shot® or to schedule an appointment, please don't hesitate to contact us today!
9460 No Name Uno, Suite #245
Gilroy, CA 95020
I was initially reluctant to try PRP treatment but was convinced after I visited Dr Thanapathy's clinic. The dark spots on my face has faded and I no longer looked aged and tired. Dr Thanapathy is very down to earth and will recommend the right treatment for you. I would highly recommend anyone visiting San Francisco or San Jose to make an appointment at the South County Med Spa and spoil yourself with a PRP treatment.
Dr Thanapathy is the most professional and accomplished medical professional. She has delivered both my children (c sec) due to complication and my scar is small and neat and my recovery was fast and seamless under her care. She is a top-class surgeon who made me feel comfortable and safe. She is a no-nonsense doctor; however, she is also sensitive to a woman's needs and concerns when required. Her priority is a healthy mom and healthy baby at any cost. I highly recommend her! I am forever in her debt for delivering my children.
"Knowledgeable, caring, straightforward, understanding. I would and have recommended her multiple times. She delivered both my children and was very attentive and helpful. Very open to questions. Definitely my favorite doctor!"
Dr. Thanapathy is an exceptional doctor. She is all about excellent patient care. No nonsense, all business, very professional. Love her!