Med Spa & Wellness
Services
Jumnah Thanapathy, MD, F.A.C.O.G. of South County Med Spa & Wellness Center works hard to give all of her Bay Area patients the body, face and optimal wellness that they've always wanted.
Microdermabrasion
and Skin Resurfacing Treatments
Skin resurfacing utilizes the body's natural healing process to form new skin in the treatment area, so it can be used to treat a variety of concerns, including discoloration or blotchiness, wrinkles, acne, folds, crow's feet lines, scarring and more.
Microdermabrasion in Gilroy
Microdermabrasion in GilroySkin resurfacing procedures create dramatic anti-aging effects by encouraging the body to replace damaged skin with fresh, new skin cells. South County Med Spa & Wellness offers chemical peels, DermaSweep and DermaFrac skin treatments to restore youthful skin to patients in Santa Clara County, CA.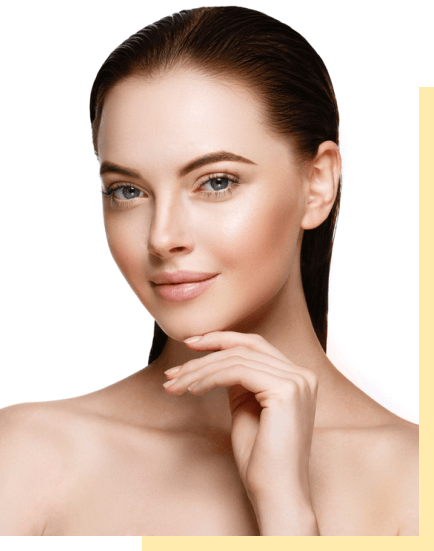 What is skin resurfacing?
Skin resurfacing treatments are a group of cosmetic procedures that involve removal of the skin's outer layer. There are many kinds of skin resurfacing treatments, but all of them generally require controlled injury to the skin, invoking the body's innate healing processes to build new layers of skin. The newly formed skin has a smoother texture, uniform coloration, and a more youthful appearance.
What kinds of skin concerns can be improved with skin resurfacing?
Skin resurfacing utilizes the body's natural healing process to form fresh, new skin in the treatment area, so it can be used to address a wide variety of concerns, including discoloration or blotchiness, sun damage, wrinkles, acne or chickenpox scars, folds around the mouth, precancerous skin growths, crow's feet lines, and superficial scarring.
What skin resurfacing treatments are available?
South County Med Spa & Wellness offers many types of skin resurfacing treatments: PRP, DermaSweep, chemical peels, DermaFrac, and Celluma.
Chemical peels involve applying a harsh solution to the skin, gently injuring the outer surface layer of skin and causing it to peel away, revealing younger-looking, healthy skin as it heals.
PRP facials consist of infusions of your own blood-derived growth factors into your face with the use of a microneedle device.
DermaFrac is a new skin resurfacing treatment that uses microneedles to make tiny, precise punctures in the skin, creating micro-channels through which special anti-aging serums can infuse deep into the skin. As the DermaFrac device passes over the skin, a special vacuum pulls the skin to the microneedles, ensuring uniform penetration of the needles and serum treatment. This advanced procedure is typically painless and requires no downtime, though minor redness may occur. As Dermafrac does not disrupt the skin, it makes a great summer treatment as you do not need to avoid the sun after this procedure.
DermaSweep features a closed system with a variable level vacuum pump that gently lifts the skin surface as the device "sweeps away" the dead layer of skin in a precise and controlled manner. The skin is left smoother as the vacuum action of the wand stimulates blood flow and cleans the pores. The increased blood flow encourages collagen production, which firms and tones the epidermis.
Celluma, our latest addition, is an FDA cleared, high-intensity LED device, designed to address a multitude of skin and musculoskeletal conditions. It is used for acne treatment and to reduce fine lines and wrinkles.
What are skin resurfacing treatment sessions like?
Typically, there is little pain and downtime with current skin resurfacing treatments. Depending on the area being treated, a topical numbing cream may be applied. Treatment times vary depending on the concern and procedure being used, but standard treatments usually take around 30-45 minutes. Patients can usually return to normal activities following treatment but may experience some redness or irritation. Patients should take care to avoid sun exposure in the days following a skin resurfacing treatment.
9460 No Name Uno, Suite #245
Gilroy, CA 95020
I was initially reluctant to try PRP treatment but was convinced after I visited Dr Thanapathy's clinic. The dark spots on my face has faded and I no longer looked aged and tired. Dr Thanapathy is very down to earth and will recommend the right treatment for you. I would highly recommend anyone visiting San Francisco or San Jose to make an appointment at the South County Med Spa and spoil yourself with a PRP treatment.
Dr Thanapathy is the most professional and accomplished medical professional. She has delivered both my children (c sec) due to complication and my scar is small and neat and my recovery was fast and seamless under her care. She is a top-class surgeon who made me feel comfortable and safe. She is a no-nonsense doctor; however, she is also sensitive to a woman's needs and concerns when required. Her priority is a healthy mom and healthy baby at any cost. I highly recommend her! I am forever in her debt for delivering my children.
"Knowledgeable, caring, straightforward, understanding. I would and have recommended her multiple times. She delivered both my children and was very attentive and helpful. Very open to questions. Definitely my favorite doctor!"
Dr. Thanapathy is an exceptional doctor. She is all about excellent patient care. No nonsense, all business, very professional. Love her!