Med Spa & Wellness
Services
Jumnah Thanapathy, MD, F.A.C.O.G. of South County Med Spa & Wellness Center works hard to give all of her Bay Area patients the body, face and optimal wellness that they've always wanted.
Premenstrual Syndrome (PMS)
Are you tired of monthly discomfort, mood swings, and disruptions caused by Premenstrual Syndrome (PMS)? At South County Med Spa & Wellness Center, we understand the challenges that PMS can bring to your life.
What is PMS(Premenstrual Syndrome)?
It refers to a combination of physical, emotional, and psychological symptoms that some individuals experience in the days or weeks leading up to their menstrual period.PMS varies widely in terms of severity and specific symptoms from person to person. While it's a normal part of the menstrual cycle for many individuals, severe or disruptive PMS symptoms are sometimes referred to as "Premenstrual Dysphoric Disorder" (PMDD) and may require medical attention and treatment.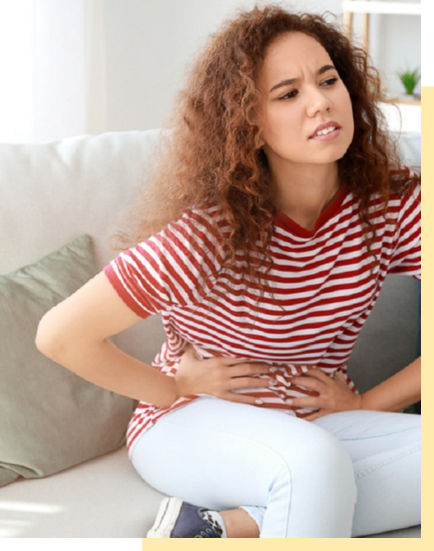 Are you ignoring your PMS Symptoms?
It might cause a severe problem.
A doctor's evaluation is essential to distinguish between normal PMS and more severe conditions like Premenstrual Dysphoric Disorder (PMDD) which can significantly affect your quality of life. A medical professional can provide accurate diagnoses, recommend personalized coping strategies, and suggest appropriate treatments to alleviate symptoms. They can also rule out any underlying health issues that might be exacerbating your PMS symptoms.
Consulting a doctor ensures you receive the right guidance, support, and solutions tailored to your unique needs, helping you manage and improve your overall experience during this phase of your menstrual cycle.
We believe that managing PMS is not a one-size-fits-all solution. That's why our approach focuses on personalized care that addresses your unique symptoms and concerns. Our team is committed to creating a supportive environment where you can openly discuss your concerns and collaborate on finding effective solutions for managing PMS. Our experienced healthcare providers will work closely with you to develop a tailored treatment plan that best suits your needs and lifestyle.
Discover Relief and Balance with Our Dedicated PMS Services!!!
I was initially reluctant to try PRP treatment but was convinced after I visited Dr Thanapathy's clinic. The dark spots on my face has faded and I no longer looked aged and tired. Dr Thanapathy is very down to earth and will recommend the right treatment for you. I would highly recommend anyone visiting San Francisco or San Jose to make an appointment at the South County Med Spa and spoil yourself with a PRP treatment.
Dr Thanapathy is the most professional and accomplished medical professional. She has delivered both my children (c sec) due to complication and my scar is small and neat and my recovery was fast and seamless under her care. She is a top-class surgeon who made me feel comfortable and safe. She is a no-nonsense doctor; however, she is also sensitive to a woman's needs and concerns when required. Her priority is a healthy mom and healthy baby at any cost. I highly recommend her! I am forever in her debt for delivering my children.
"Knowledgeable, caring, straightforward, understanding. I would and have recommended her multiple times. She delivered both my children and was very attentive and helpful. Very open to questions. Definitely my favorite doctor!"
Dr. Thanapathy is an exceptional doctor. She is all about excellent patient care. No nonsense, all business, very professional. Love her!