Med Spa & Wellness
Services
PRP Breast Lift or Vampire breast lifts are a wonderful way to address asymmetry in the breasts, increase fullness in the cleavage area, repair stretch marks, and even increase nipple sensitivity. PRP Breast Lift restores fullness that has been lost due to aging.
PRP Breast Lift and Platelet-Rich Plasma Rejuvenation
Discover the Benefits of PRP Breast Lift Therapy at South County Med Spa and Wellness Center
Are you looking for an effective and safe way to enhance the appearance of your breasts without surgery? South County Med Spa and Wellness Center has got you covered. We offer PRP breast lift therapy, also known as Vampire breast lift treatment, to help you achieve a more youthful and shapely bust.
This revolutionary treatment uses your body's natural healing process to rejuvenate your breast tissue, resulting in a firmer, lifted, and more defined bust. Read on to discover the benefits of PRP breast lift therapy at South County Med Spa and Wellness Center. But, before that, let's discuss what PRP breast lift therapy is.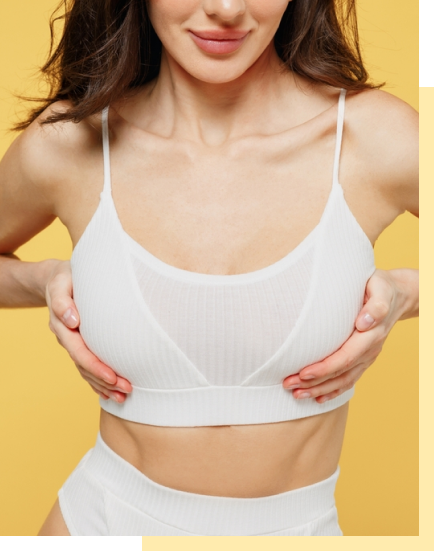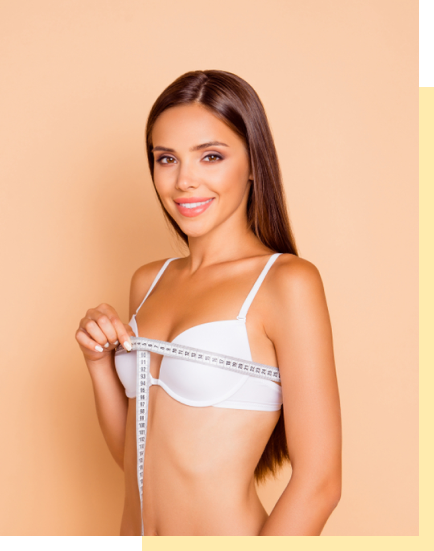 What is PRP Breast Lift Therapy?
PRP breast lift therapy is a non-surgical procedure that uses platelet-rich plasma (PRP) derived from your blood to stimulate the growth of new tissue and promote collagen production.
The procedure involves taking a small sample of your blood and processing it to extract the PRP, which is then injected into the breast tissue to stimulate cell regeneration and improve the texture and tone of the skin.
Benefits of PRP Breast Lift Therapy
Here are some of the benefits of vampire breast lift treatment:
It is a non-surgical and minimally invasive technique
There is no downtime or recovery period
It results in a more lifted and youthful bust
It stimulates natural collagen production for long-lasting results
It improves skin texture and tone
It is safe and effective for most patients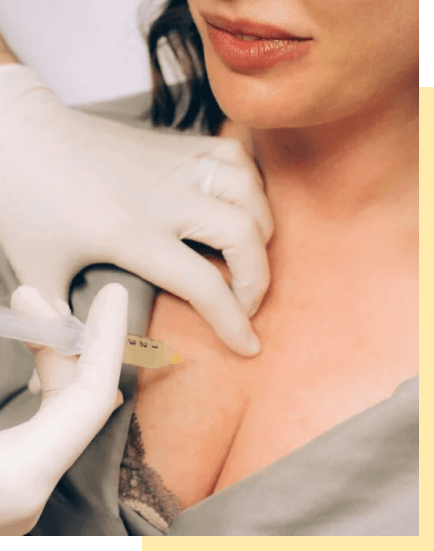 The Vampire breast lift treatment gets its name from the use of PRP, which is derived from your blood and contains growth factors that stimulate cell regeneration. The term "vampire" is a nod to the idea of using your body's natural resources to rejuvenate your appearance. 
Why choose us for Vampire Breast Lift Treatment?
At South County Med Spa and Wellness Center, we ensure to provide our patients with the highest level of care and personalized attention. Our experienced team of medical experts is dedicated to helping you achieve your aesthetic and cosmetic goals through safe and effective treatments.
When you choose us for your PRP breast lift therapy, you can expect the following:
A comprehensive consultation to determine your eligibility and customize your treatment plan
State-of-the-art facilities and equipment
Highly trained and experienced medical professionals
Personalized aftercare instructions to ensure optimal results
If you're looking for an effective and safe way to enhance the appearance of your breasts, PRP breast lift therapy/vampire breast lift treatment at South County Med Spa and Wellness Center may be the solution for you. Our team of medical professionals will work with you to customize a treatment plan that addresses your unique needs and aesthetic goals.
Call us at +1 (408) 847-4200 or email at contact@southcountymedspaandwellness.com to schedule your consultation today.
I was initially reluctant to try PRP treatment but was convinced after I visited Dr Thanapathy's clinic. The dark spots on my face has faded and I no longer looked aged and tired. Dr Thanapathy is very down to earth and will recommend the right treatment for you. I would highly recommend anyone visiting San Francisco or San Jose to make an appointment at the South County Med Spa and spoil yourself with a PRP treatment.
Dr Thanapathy is the most professional and accomplished medical professional. She has delivered both my children (c sec) due to complication and my scar is small and neat and my recovery was fast and seamless under her care. She is a top-class surgeon who made me feel comfortable and safe. She is a no-nonsense doctor; however, she is also sensitive to a woman's needs and concerns when required. Her priority is a healthy mom and healthy baby at any cost. I highly recommend her! I am forever in her debt for delivering my children.
"Knowledgeable, caring, straightforward, understanding. I would and have recommended her multiple times. She delivered both my children and was very attentive and helpful. Very open to questions. Definitely my favorite doctor!"
Dr. Thanapathy is an exceptional doctor. She is all about excellent patient care. No nonsense, all business, very professional. Love her!