Med Spa & Wellness
Services
Santa Clara County PRP Specialist, Jumnah Thanapathy, M.D., is an expert in prp or platelet rich plasma injections and gives her patients incredible results using this safe, non-invasive and natural procedure.
Vampire PRP
(Platelet Rich Plasma)
Procedures
Santa Clara County PRP (Platelet Rich Plasma) Regenerative Medicine Specialist, Jumnah Thanapathy, M.D., uses several Regenerative Medicine techniques designed to stimulate the body's ability to heal and regenerate itself. Dr. Thanapathy gives Bay Area patients incredible results using cutting-edge, safe, non-invasive, natural PRP and regenerative medicine procedures.
Dr. Thanapathy is always on the forefront of the latest and most effective platelet rich plasma treatments and specializes in regenerative, non-invasive treatments that really work. Due to the regenerative nature of her treatments many complement each other, and she can make suggestions on combinations that will make both procedures incredibly effective for some truly mind-blowing results.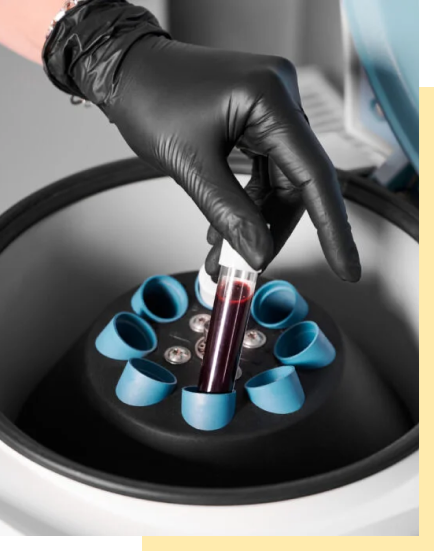 I was initially reluctant to try PRP treatment but was convinced after I visited Dr Thanapathy's clinic. The dark spots on my face has faded and I no longer looked aged and tired. Dr Thanapathy is very down to earth and will recommend the right treatment for you. I would highly recommend anyone visiting San Francisco or San Jose to make an appointment at the South County Med Spa and spoil yourself with a PRP treatment.
Dr Thanapathy is the most professional and accomplished medical professional. She has delivered both my children (c sec) due to complication and my scar is small and neat and my recovery was fast and seamless under her care. She is a top-class surgeon who made me feel comfortable and safe. She is a no-nonsense doctor; however, she is also sensitive to a woman's needs and concerns when required. Her priority is a healthy mom and healthy baby at any cost. I highly recommend her! I am forever in her debt for delivering my children.
"Knowledgeable, caring, straightforward, understanding. I would and have recommended her multiple times. She delivered both my children and was very attentive and helpful. Very open to questions. Definitely my favorite doctor!"
Dr. Thanapathy is an exceptional doctor. She is all about excellent patient care. No nonsense, all business, very professional. Love her!