Med Spa & Wellness
Services
Jumnah Thanapathy, MD, F.A.C.O.G. of South County Med Spa & Wellness Center works hard to give all of her Bay Area patients the body, face and optimal wellness that they've always wanted.
Why to see a Gynecologist?
Visiting a gynecologist is essential for maintaining your reproductive health and overall well-being. Gynecologists are specialized medical professionals who focus on women's health, from adolescence through menopause and beyond.
Regular visits to a gynecologist allow for early detection and treatment of various reproductive health issues, including menstrual irregularities, infections, and gynecological cancers. These experts provide guidance on contraception, family planning, and pregnancy, offering personalized care that considers your unique needs and concerns. Whether you're seeking routine check-ups, experiencing discomfort, or have questions about your reproductive health, a gynecologist is a trusted partner who can provide essential care and support at every stage of your life.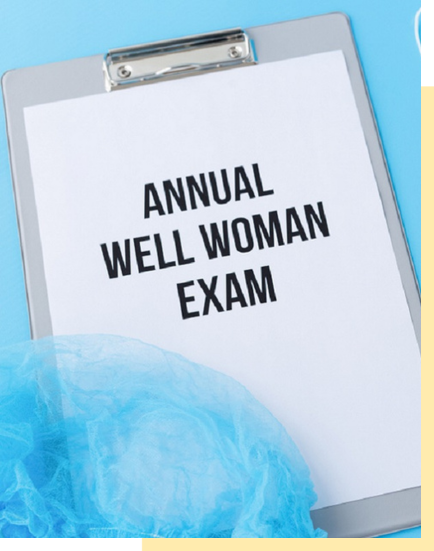 What can I expect in my Well-Women Exam?
During your well-women exam, you can expect comprehensive and personalized care focused on your reproductive health and overall well-being. The exam typically includes a thorough physical assessment, measurement of vital signs, and discussions about your medical history, lifestyle, and any concerns you may have. Depending on your age and health status, your healthcare provider might recommend screenings such as Pap smears, pelvic exams, breast exams, and other tests to detect potential issues early. You'll have the opportunity to discuss contraception options, and family planning, and receive guidance on maintaining a healthy lifestyle.
At South County Med Spa & Wellness Center, we understand that every woman's journey is unique. Our caring team is dedicated to creating a comfortable and respectful environment where your concerns are heard and addressed. We view your well-woman exam as a partnership, empowering you to take control of your health and make decisions that align with your values and aspirations.
Your well-being starts with taking proactive steps towards good health. Whether you're here for a routine check-up, need guidance on family planning, or have questions about your reproductive health, our Well Women Exam services are here for you. Schedule your appointment today and embark on a path to a healthier and happier you.
I was initially reluctant to try PRP treatment but was convinced after I visited Dr Thanapathy's clinic. The dark spots on my face has faded and I no longer looked aged and tired. Dr Thanapathy is very down to earth and will recommend the right treatment for you. I would highly recommend anyone visiting San Francisco or San Jose to make an appointment at the South County Med Spa and spoil yourself with a PRP treatment.
Dr Thanapathy is the most professional and accomplished medical professional. She has delivered both my children (c sec) due to complication and my scar is small and neat and my recovery was fast and seamless under her care. She is a top-class surgeon who made me feel comfortable and safe. She is a no-nonsense doctor; however, she is also sensitive to a woman's needs and concerns when required. Her priority is a healthy mom and healthy baby at any cost. I highly recommend her! I am forever in her debt for delivering my children.
"Knowledgeable, caring, straightforward, understanding. I would and have recommended her multiple times. She delivered both my children and was very attentive and helpful. Very open to questions. Definitely my favorite doctor!"
Dr. Thanapathy is an exceptional doctor. She is all about excellent patient care. No nonsense, all business, very professional. Love her!