Med Spa & Wellness
Services
Dr. Jumnah Thanapathy, M.D., FACOG is a highly-respected board-certified OB-GYN specializing in both clinical and cosmetic gynecological procedures, and anti-aging treatments for both sexes.
Are you Thinking About Getting a Wing Lift? We are Here to Help You.
Regarding non-invasive cosmetic procedures, weight loss plans, and invigorating wellness treatments, look no further than South County Med Spa & Wellness Center. For many years, our medical staff has been committed to assisting individuals like you in regaining their health and youthful appearance.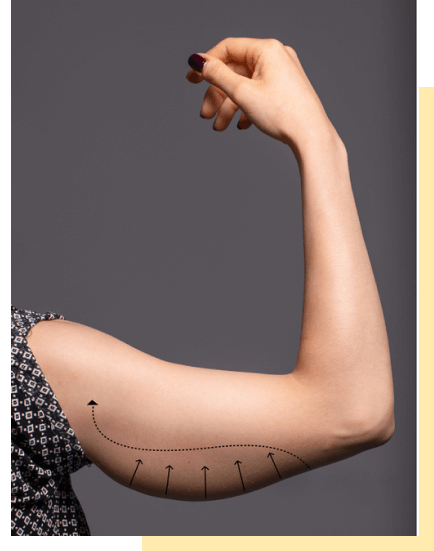 All of us are concerned with keeping our private parts as smooth and wrinkle-free as the rest of our skin. The skin loses its elasticity and firmness as we age, making it look saggy. Patients can achieve the rejuvenated look they want with no incisions, scarring, or invasive procedures because of the regenerative features of wing lift therapy. The Wing Lift is a non-surgical cosmetic technique that helps women feel more confident by restoring their feminine anatomy. Many of our patients combine the Wing Lift with the O Shot for the best rejuvenating effects.
In what ways does a wing lift help?
The experts at South County Med Spa & Wellness Center are highly qualified to administer wing lift treatments, which have many advantages.
Cosmetic surgery with no incisions
Reduces saggy skin
Improves the labia's aesthetics
Optimal results achieved when used in conjunction with the O-Shot®
No down time
Prominent improvement after a single administration
When I get my wings lifted, what should I expect?
At South County Med Spa & Wellness Center, one of our board-certified doctors will perform your wing lift. A local anaesthetic may be applied to the region to be treated before your wing lift commences. This is for your maximum comfort for the duration of your treatment. After obtaining a blood sample from your arm, comparable to donating blood or submitting blood for testing, the PRP will be extracted using centrifugation. Your labia will be strategically injected with the PRP taken from you.
What Outcomes Should I Anticipate from My Wing Lift?
The Wing Lift is a non-surgical procedure that requires no recovery time because of its minimally intrusive nature. In most cases, patients can resume their regular activities, including working, immediately. Arm and injection site redness, soreness, and swelling are common and usually subside within a few days. It will take 12 to 20 weeks for the results of your wing lift to become apparent as your body's natural collagen levels improve.
What makes South County Med Spa & Wellness Center the best option?
We are dedicated to providing exceptional individual care and customer service. Our staff is committed to excellence and has received extensive training to help them reach that goal. Taking care of people is more important to us than merely treating patients. Patients at South County Med Spa & Wellness Center get the best of both worlds: the relaxed med spa setting and the expertise of a full-service medical facility.
I was initially reluctant to try PRP treatment but was convinced after I visited Dr Thanapathy's clinic. The dark spots on my face has faded and I no longer looked aged and tired. Dr Thanapathy is very down to earth and will recommend the right treatment for you. I would highly recommend anyone visiting San Francisco or San Jose to make an appointment at the South County Med Spa and spoil yourself with a PRP treatment.
Dr Thanapathy is the most professional and accomplished medical professional. She has delivered both my children (c sec) due to complication and my scar is small and neat and my recovery was fast and seamless under her care. She is a top-class surgeon who made me feel comfortable and safe. She is a no-nonsense doctor; however, she is also sensitive to a woman's needs and concerns when required. Her priority is a healthy mom and healthy baby at any cost. I highly recommend her! I am forever in her debt for delivering my children.
"Knowledgeable, caring, straightforward, understanding. I would and have recommended her multiple times. She delivered both my children and was very attentive and helpful. Very open to questions. Definitely my favorite doctor!"
Dr. Thanapathy is an exceptional doctor. She is all about excellent patient care. No nonsense, all business, very professional. Love her!